PMC Deputy Directors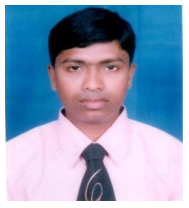 Dr. Prasannajid Sarkar: Dr. Prasannajid Sarkar was born on October 25, 1978 in the village of Nabonidash in Rangpur district of Bangladesh to an aristocratic Hindu educated family. He successfully completed his Ph.D., M.Sc. and a four-year integrated BSc (Hons) degree from the Department of Population Science and Human Resource Development under University of Rajshahi in Bangladesh with great success. His career started in the evaluation sector of the Ministry of Planning in Bangladesh. He is currently working as the Director (Representative) at Dr. Wazed Research and Training Institute at Begum Rokeya University, Rangpur, Bangladesh. He has also been a faculty member since 2010. He also teaches Research Methodology, Criminology, Police Science, BBA and MBA in various private and public institutions as a Visiting Professor/Guest Teacher. He has received a Ph.D. Research Scholarships and two Research Fellowship Awards under the Social Science Research Council (SSRC), Planning Commission, Planning Division, Ministry of Planning, GOB in 2012, 2014 and 2018. In the year 2017 and 2018, also he received two awarded from the Bangladesh Shikkha Porjobekkok Society (BSPS), Dhaka, Bangladesh regarding subject "Best Performance Award-2017" and "Excellency of Research-2018". At the national level, he receives training in 21 fields from government and autonomous institutions. He has successfully completed six research projects and 21 programs funded by World Bank and University Grands Commission, Bangladesh, Implemented by the Institutional Quality Assurance Cell (IQAC), Begum Rokeya University Rangpur as a technical supports and moderator. During his stay at the institution, he has conducted and managed 41 (forty-one) programs as Director (Representative) as part of his research work. His numerous (about fifty) research articles published in various well reputed peer reviewed in national and international journals. He has presented more than twenty articles at national and international conferences and participated in about one hundred national and international conferences / workshops.
Dr. Sarkar is (1) Vice-President of Bangabandhu Parishad of Rangpur district, (2) Research Secretary of Bangladesh Itihas Sammilani and (3) President of Rajshahi University Former Student Association, Rangpur (RUFSAR) and is involved with various voluntary organizations.
Dr Sarkar personal life, his spouse Supti Roy is a music artist and an ideal housewife and a daughter, Aradhyajid Sarkar, and a son, Arkajid Sarkar.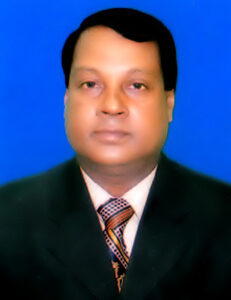 Mr. S.M. Shameem Asad:  Mr. S.M. Shameem Asad was born on 17th January, 1961 at Naogaon city, Bangladesh in a respectable Muslim family.
He completed BA.LLB from Rajshahi University. Now Mr. S.M. Shameem Asad is working as Senior Advocate, Naogaon Judge Court, Naogaon and Principle(acting) Naogaon Law College, Naogaon. His wife MS. Shameema Hasin Banu is a Senior Teacher of Santahar H.A. Paura Girls High School, Adamdighi,Bogura. Mr. S.M. Shameem Asad has 1 daughter Rizowana Sifat Barno and 2 sons S.M. Shadman Wasif and S.M. Shadman Wahid. Mr.Shameen Asad is the Accredited Mediator of BIMS.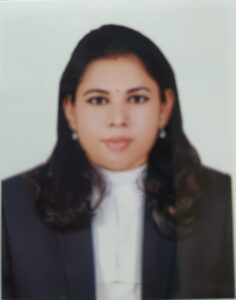 Advocate Snigdha Saha :Advocate Snigdha Saha is a lawyer, pro-bono human rights worker and an experienced mediator. She was born on 1st of March 1980 in Pirgachha Upazilla under Rangpur District. She achieved her Bachelor of Laws (LLB) in 2002 and Master of Laws (LLM) in 2003 from Department of Law, University of Rajshahi. Mrs. Saha enrolled as an advocate in 2006 and practicing as a lawyer since then. She has also worked at the Legal Aid cell of Ain o Shalish Kendro (ASK) as a lawyer and mediator for 10 years . During her work at ASK, she has successfully completed multiple national and international training programs. Currently, Advocate Snigdha is practicing in Honorable Supreme Court of Bangladesh.